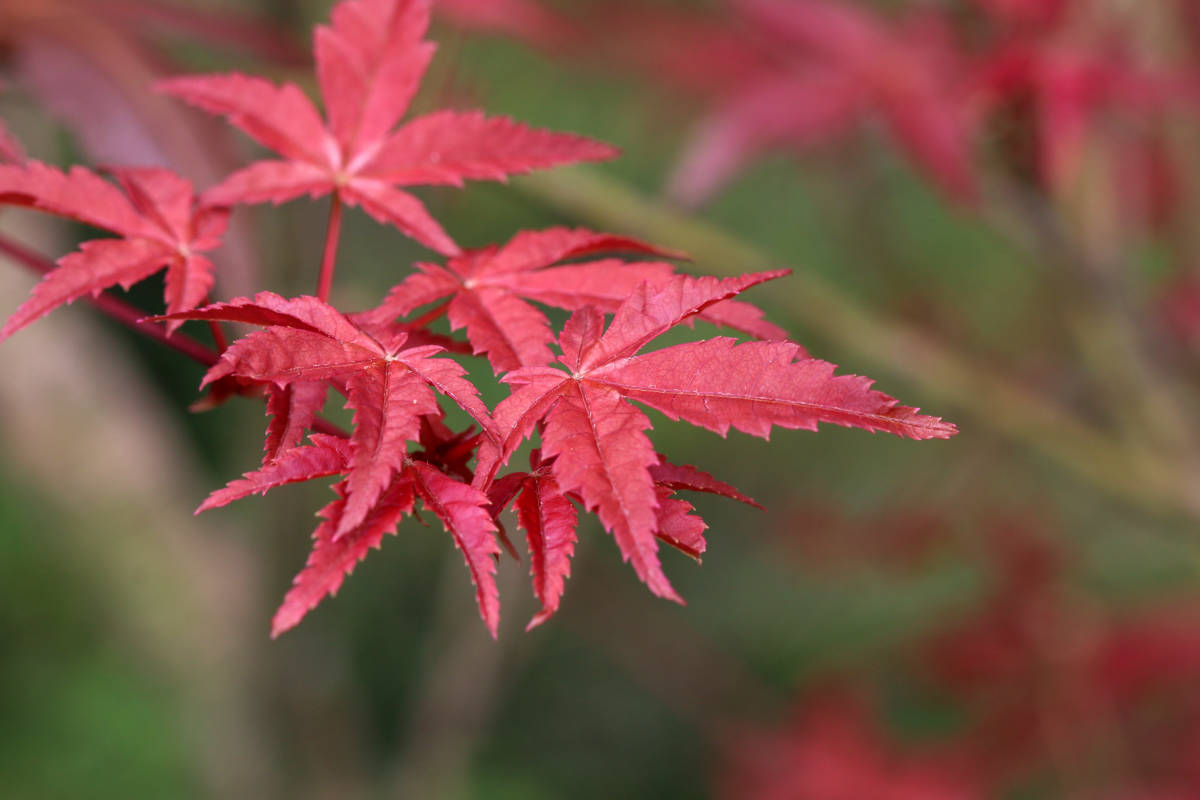 Dwarf Japanese Maple Tree
The  Dwarf Japanese Maple 'Joji' Tree came to  Hilo, Hawaii from Japan as a seedling. Hawaii's climate is not very hospitable to most maple trees which often die after a year or two of being planted. However, the 'Joji' variety thrives and continues to grow here year after year.
This hardy maple reaches a height of six to 10 feet. Starting out red, the leaves turn green when they reach maturity. Because the Dwarf Japanese Maple 'Joji' Tree is deciduous, it will go dormant during the winter months, but expect to see new leaves in the spring and summer.
Growing Tips*
Plant in well-draining soil, with a pH level between 6 and 8.
Water regularly to keep soil moist. Don't let the soil dry out, but don't over water. Continuously damp roots will reduce the tree's ability to survive.
Fertilize with a nitrogen-phosphorus-potassium ratio of 10-10-10.
Use Integrated Pest Management to identify pests and reduce damage.
The Dwarf Japanese Maple 'Joji' Tree makes an excellent addition to your home's landscape and also does well in pots.
*These Growing Tips are general in nature. Environments and conditions vary. For specific advice on your growing environment, talk to one of our specialists at a Ko'olau Farmers near you.
Aside
© Copyright 2015 • Koolau Farmers • All Rights Reserved.