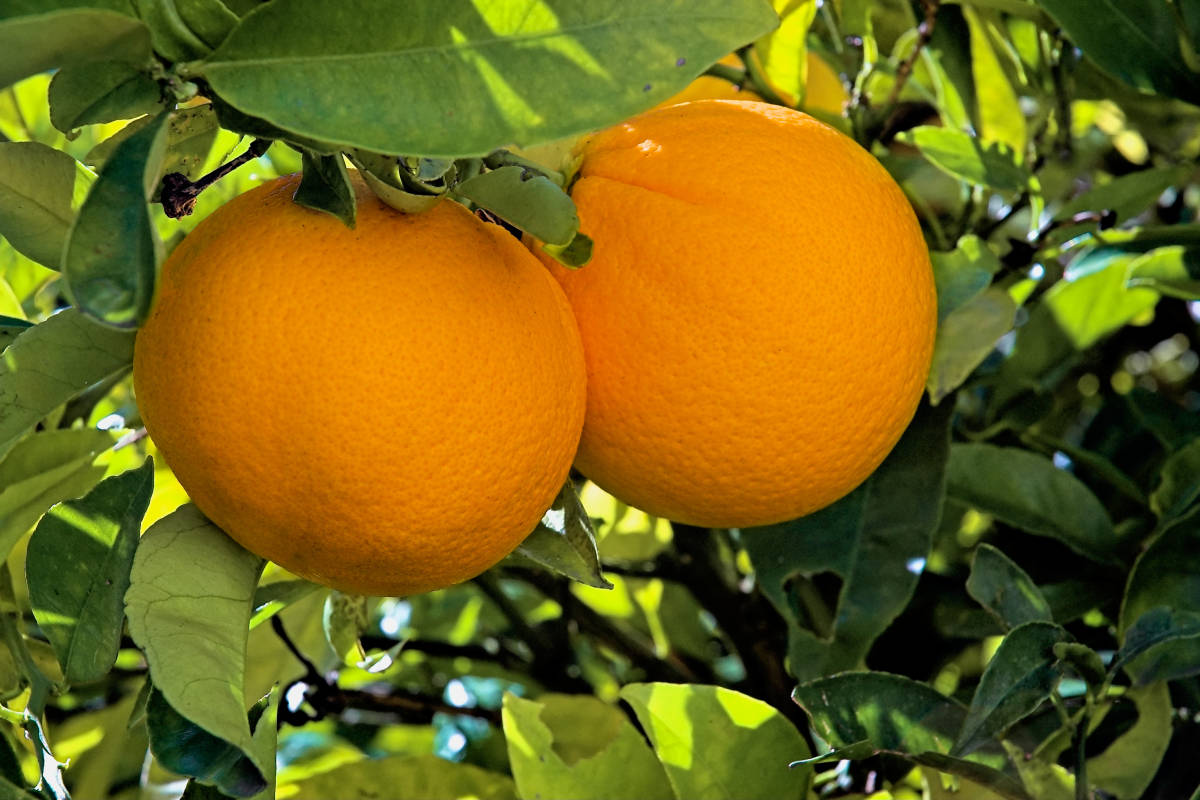 Dwarf Washington Navel Orange Tree
It's not surprising that the Dwarf Washington Navel Orange Tree is Hawaii's most popular variety. The diminutive tree produces a full-sized, sweet, and seedless fruit, making it the perfect choice for eating and juicing. The tree grows no taller than eight feet, with sweet-scented flowers in springtime and glossy, green foliage year round. It does equally well when planted directly in the ground or in a container.
Growing Tips*
Grows best with maximum sun exposure, in well-draining soil.
Amend the soil before planting with organic compost or composted livestock manure. Trees grow best in soil with a pH level of 6 – 7.
Water regularly to keep soil moist. Don't let the soil dry out, but don't over water.
Fertilize at planting and every eight to 12 weeks with a nitrogen-rich fertilizer for the first year or two.
Use Integrated Pest Management to identify pests and reduce damage.
For a delicious, vitamin-packed beverage, leave the peel on when juicing the fruit of your Dwarf Washington Navel Orange Tree.
*These Growing Tips are general in nature. Environments and conditions vary. For specific advice on your growing environment, talk to one of our specialists at a Ko'olau Farmers near you.
Aside
© Copyright 2015 • Koolau Farmers • All Rights Reserved.